The Storr and Portree from Fionn Choire, Cuillin Hills, Isle of Skye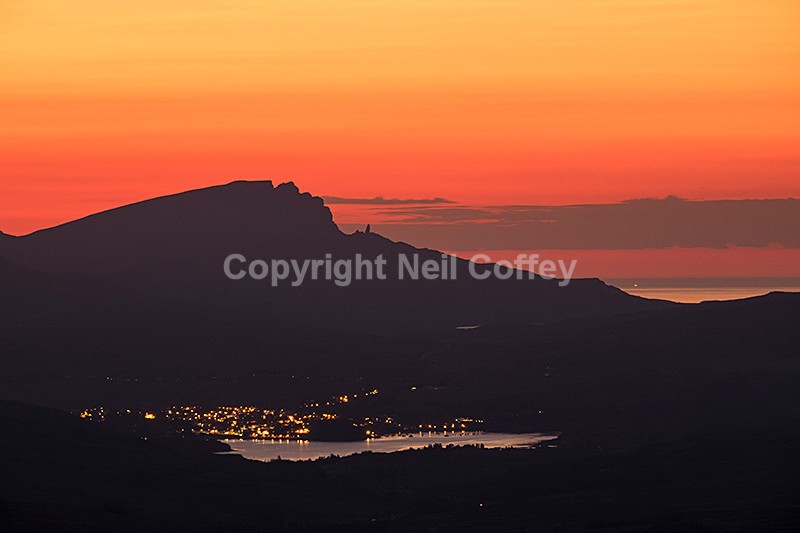 Fuji X-T1 + XF 55-200mm f3.5-4.8 R OIS
From a couple of hundred metres below the main Cuillin ridge I was treated to some brilliant hues of oranges and reds as the sun slowly set to the North-West. The distinctive Old Man of Storr could be seen like a needle to the heavens. As I continued my descent I observed the light shift Eastwards before gradually becoming lighter as I reached my car.
July 2015