Buachaille Etive Mor & River Coupall, Highland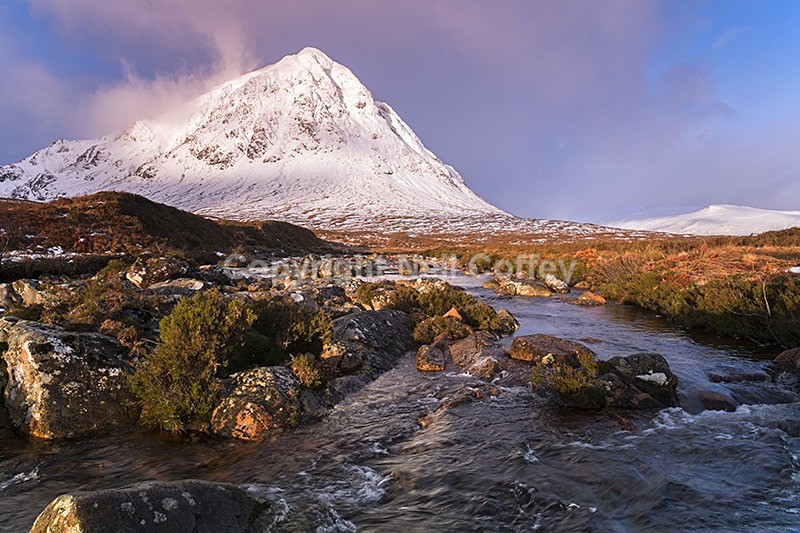 Fuji X Pro-1 + XF 14mm f2.8 R
Arriving at this scene early on a weekend morning can prove bothersome, a large photographic tutorial dominated the main view over the waterfall section. However, moving a little upstream was a blessing in disguise. By the time the morning light reached the waterfall, the Buachaille was shrouded in cloud and the soft light was lost.
February 2014